UK Business Immigration Solicitors
Best working staff leads to a successful business which requires hiring skilled people for the job. The right person for your business can be someone from overseas who requires Immigration services. Axis Solicitors are specialist UK Business Immigration Solicitors with years of experience in dealing with every type of visa application. We have a very high application success rate.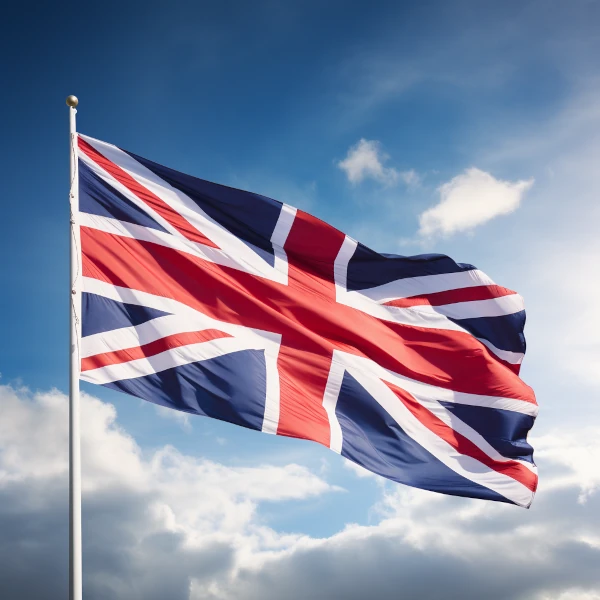 How Can Axis Solicitors Help You With Your UK Business Immigration Matter?
Expert UK Immigration Service
UK Business Visa Immigration Application Assistance
Leading Immigration Lawyers You Can Trust
How Can Axis Solicitors Help You With Your UK Business Immigration Matter?
How Can Axis Solicitors Help You With Your UK Business Immigration Matter?
Our team can help you in all business immigration matters. Any work we take on, we prepare the application to high standards. We have a success track record in all Business Immigration matters.
Here at Axis we work efficiently and in timely manner. We have helped many businesses and individuals with their complex business Immigration issues. We will advise you with the best of our immigration knowledge to make your matters easy and less time consuming.
Sponsorship licence application
For any business needing to hire talent from abroad will need a Sponsorship License. Our team at Axis solicitors is well versed with all kinds of sponsor licence matter. We are eager to assist.
Sponsorship licence renewal
Once you have a sponsor licence for hiring overseas talent, you will be required to renew it upon the completion of 4 years. Without a renewal, your licence will be curtailed.
Sponsor licence compliance
If you have been granted a sponsor licence, it will be mandatory for you to follow the compliance rules and regulations relating to the specific sponsor licence that you were granted. Failing to do so may have detrimental effects not only to your business but also the employees that you hired by issuing a CoS.
Sponsor licence revocation
It is binding on an organisation to comply with all the rules and regulations pertaining to the sponsor licence it was granted. Failing to do so, the Home Office reserves the right to take action.
Our solicitors at Axis are well versed with all Sponsor licence matters. Connect with us today to discuss your case.
Startup visa UK
Startup visa is for talented individuals looking to move to the UK and have an innovative business idea that is different from anything in the market.
For this visa, an individual does not require having funds.
It will be valid for 2 years.
Are you a creative individual ready to set up a startup in the UK? Axis solicitors is at your service.
UK Innovator Visa
Unlike startup visa which is specific for new entrepreneurs, the innovator visa is for those who have ample experience running businesses.
For this visa, you must have funds of at least 50,000 GBP in order to apply.
This will allow you to stay in the UK for 3 years and can be extended. You can later apply to settle in the UK.
Global Business Mobility Visa
The Global Business Mobility visa is a combined category of sponsored routes for overseas businesses aiming to establish their presence in the UK or to transfer their overseas staff to the UK, or for specific business purposes. These routes have the following 5 subcategories:
Senior or Specialist Worker Visa – This route is for senior managers and specialist employees willing to undertake a temporary work assignment in the UK. It is a replacement of the Intra-Company Transfer route.
The Graduate Trainee Visa – This route is for overseas workers who desire to be transferred to the UK by their employer for a work placement in the UK as a member of a graduate training course, eventually leading to a senior managerial or specialist role. It replaces the previously known Intra-Company Graduate Trainee route.
UK Expansion Worker Visa – Senior managers and specialist employees who wish to be moved to the UK temporarily to undertake work related to the expansion of an overseas business in the UK can avail this visa. This is a replacement of the Sole Representative of an Overseas Business route.
Secondment Worker Visa – This is a new immigration route. Overseas workers who wish to be temporarily seconded to the UK by their overseas employer as part of a high-value contract or investment can apply under this route.
Service Supplier Visa – This visa is a replacement of the Temporary Worker – International Agreement route. It is for foreign workers who are either contractual service suppliers employed by an overseas service provider or a self-employed independent professionals based overseas, who need to undertake a temporary assignment in the UK to provide services covered by one of the UK's international trade commitments.
Axis Solicitors provide professional legal advice and guidance in line with the Home Office requirements to deploy personnel under the Global Business Mobility routes. We are committed to taking care of all aspects of your business visa applications. To discuss your case, please connect with us on 0800 048 7573 or write to us.
Scale-up Visa UK
The scale-up visa enables foreign nationals to come to the UK to work in an eligible job for a fast-growing UK business. The visa is also referred to as a "scale-up business". Likewise, the route offers rapidly growing UK businesses an opportunity to hire the best-skilled labour from around the world.
Eligibility Requirements
In main eligibility requirements for a UK scale-up visa is that:
The applicant must have a job offer and a Certificate of Sponsorship (CoS) issued by an approved sponsor employer,
The business hiring the resource must have grown by at least 20% each year before getting a sponsor licence from the Home Office;
The job offered must be on the list of eligible occupations;
The job meets the minimum salary requirements. The Home Office has published a list of going rates for eligible occupations here.
Immigration Solicitors at Axis can assist you with:

Scale-Up Worker visa Applications
Evaluating the best business visa option based on your circumstances
Determining whether your business meets the criteria for hiring a skilled resource under the Scale-Up visa route
Scale-Up worker visa refusal cases
Expert UK Immigration Service
UK Business Visa Immigration Application Assistance
Leading Immigration Lawyers You Can Trust
Request a call back from an expert.
Axis Solicitors Limited has experienced solicitors who can help you with your matters for a successful outcome.
Contact us for immediate advice via phone or contact form.